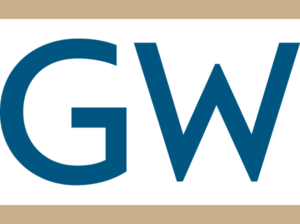 Sports Management Degrees Offered at George Washington University
George Washington University appears in our ranking of the 20 Best Online Masters in Kinesiology and Exercise Science.
George Washington University offers a Bachelor of Business Administration (B.B.A.) degree with a concentration in sport management. This concentration prepares individuals for a career in the sports industry. Students will gain knowledge of theories and practices, which will result in fully understanding how sports businesses work. A student who chooses this degree and concentration will learn the management and marketing aspects of sports events, products, athletes, and organizations. The following courses are required in the sport management concentration: Sport and Event Business Management, Sport and Event Marketing, and Issues in Sport and Event Management. A full-time student can expect to complete this degree and concentration within four years.
For individuals who already possess a bachelor's degree and are not ready to pursue a graduate degree, the university features a graduate certificate in sports management. This certificate provides students with the knowledge and skills of managing and marketing professional sports organizations, athletes, youth sports, media, products, sports clubs, and sporting venues. Graduates of this certificate program will have gained a strong comprehension of all aspects of sport marketing, laws involving sports, media, and sport facilities and companies. Students have the option to complete the certificate in an online or an on-campus environment.
Additionally, George Washington University offers a Master of Science (M.S.) in Sport Management for individuals who have already earned a bachelor's degree and are interested in earning a graduate education. Professors of this program teach students about the issues occurring in the sports industry as well as how to make smart and ethical decisions regarding issues and challenges that may arise in the business. Students will also learn how to pinpoint earnings and expenses for various sports organizations and companies. Upon graduation, individuals will understand a variety of sport management components, which include legalities, operations, and contract agreements. In addition, graduates will be able to use advanced analytical and research skills to solve problems and help sport organizations succeed. The M.S. in Sport Management will lead individuals to advanced careers, such as managing sport events and organizations, marketing for sport companies, representing athletes, working with professional teams and sport leagues, and more.
About George Washington University
George Washington University is a private university that was established in 1821. The university is located in Washington, D.C. and has an excellent graduation rate of 81 percent. Its undergraduate population amounts to 12,546, and the campus spreads across 43 acres of land. U.S. News & World Report ranked this university as 35th for best study abroad programs, 42nd for best colleges for veterans, 70th for best universities in the nation, and 86th for best value schools. On Niche, the university ranked second for best colleges in D.C., 14th for best college locations in the United States, 83rd for top private colleges in America, and 98th for best college academics in the country.
Freshmen, sophomores, and juniors of George Washington University are required to live on campus, while seniors typically live off campus. Students attending this university have the option to join 400 different student organizations, clubs, and athletics. The sports teams of this school play in the Division 1 Atlantic 10 Conference and are known as the Colonials. The school's mascot is currently George Washington and is commonly referred to as "Big George."
George Washington University Accreditation Details
George Washington University has received its accreditation from the Middle States Commission on Higher Education (MSCHE). This is a regional accrediting agency that provides accreditation to colleges and universities in its specific region, such as Delaware, D.C., Maryland, New Jersey, New York, Pennsylvania, Puerto Rico, and the U.S. Virgin Islands.
George Washington University Application Requirements
With an acceptance rate of 41 percent, George Washington University is considered very competitive. The application process for undergraduate students consists of completing an application form, turning in a high school transcript, submitting a letter of recommendation and teacher evaluation form, and writing an essay. For the fall semester, students must apply by January 5th. Spring applicants must complete their applications by October 1st.
Individuals interested in the sports management graduate certificate program must apply by July 17th for fall and December 5th for spring. The application process includes filling out an application form, submitting two recommendation letters, turning in all college transcripts, and writing a statement of purpose.
The M.S. in Sports Management requires all interested applicants apply at the latest by April 30th for the fall semester and November 30th for the spring semester. Applicants must complete an application form, submit two letters of recommendation, turn in all college transcripts, and write a statement of purpose.
Tuition and Financial Aid
Full-time undergraduate students can expect to pay $56,845 each year, and this price will remain the same over 10 continuous semesters. Graduate students earning a certificate in sports management or an M.S. in Sports Management degree will pay $1,765 per each credit.
Through the university, undergraduate students may qualify for a Presidential Academic scholarship, International Baccalaureate scholarship, GW leadership Award, District scholar program, Stephen Joel Trachtenberg (SJT) scholarship, and Scottish Rite scholarship.
All freshman students are considered for the presidential academic scholarship when applying to a program, and the most compelling applicants will receive this scholarship.
The GW Leadership Award is granted to students who have been nominated for the GW Book Award by their high school counselor during 11th grade.
All freshman students who are successfully on their way to graduate secondary school with an International Baccalaureate diploma may qualify for the International Baccalaureate scholarship.
Applicants who live in the D.C. city limits may qualify for the District Scholar program as long as they have a proven substantial need for financial assistance.
The SJT scholarship is awarded to nominated high school graduates who are in excellent academic standing.
A certain number of Scottish Rite scholarships are given to students each year who are affiliated with the Scottish Rite Foundation.
Graduate students may receive financial assistance through the university by being accepted into an assistantship or fellowship position. An assistantship requires students to assist faculty or staff members for a certain number of hours each week, and a fellowship requires students to conduct advanced research or study on certain subjects and topics.
For more information on a degree or certificate in sports management, please visit the website of George Washington University.