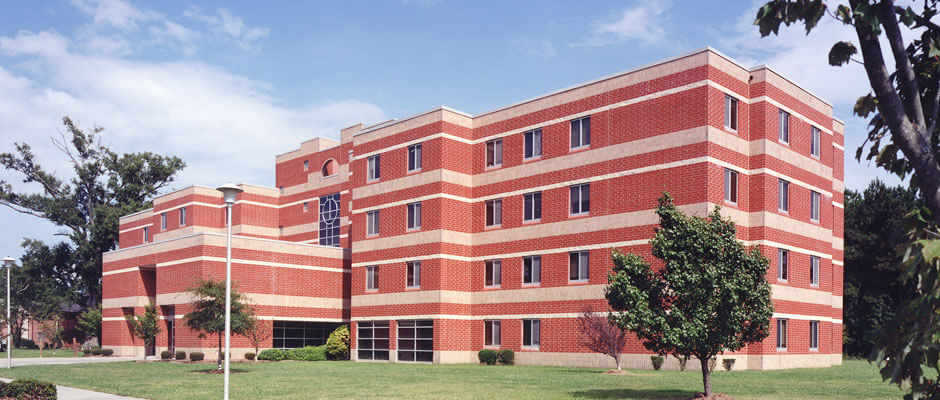 In 2016, Elizabeth City State University marked its 125th anniversary, celebrating a quarter-plus century of educating students of color who embrace the school motto, "to live is to learn." In 1891, Hugh Cale, an African-American representative in the General Assembly of Pasquotank County, North Carolina, sponsored a House Bill calling for the establishment of a normal school – the 19th-century term for a school training teachers – for the "training of teachers of the colored race to teach in the common schools of North Carolina." The bill passed, and the normal school for which Mr. Cale laid the groundwork is now an esteemed Historically Black University and a member institution of the North Carolina public university system.
The U.S. News and World Report ranks ECSU among the top Historically Black Colleges and Universities (HBCUs) in the nation and among the top regional public universities in the South. ECSU also earns high marks from ratings authorities as a military friendly school.
Related Resource: 50 Most Affordable Small Southern Colleges for a Sports Management Degree 2016 (Bachelor's)
Today, Elizabeth City State University has an enrollment of about 1,600 students, the majority of whom are African-American, though ECSU does admit students of all races and ethnicities. ECSU offers 28 undergraduate and 4 graduate degrees, and a popular program on campus is the B.S. in Sport Management, housed by the Department of Physical Education and Health. The program aims to graduate sports management professionals ready to take charge in this competitive field, and it does so by emphasizing the socio-cultural, ethical, legal and financial aspects of sports in America throughout its challenging curriculum.
Elizabeth City State University Accreditation Details
Elizabeth City State University has been fully accredited by the Southern Association of Colleges and Schools (SACS). The university most recently saw its accreditation reaffirmed in 2011, when the SACS granted ECSU accredited status for another ten years.
Elizabeth City State University Application Requirements
Before applying to Elizabeth City State University, be sure to check with school's admissions office or website for the most up-to-date information, as requirements and deadlines may change from one year or semester to the next. The following information is provided to help you with planning your college applications:
For Freshman Applicants
Freshman applicants who graduated high school after June,1990 must meet the minimum requirements set forth by the North Carolina university system. (Note that fulfillment of the minimum requirements does not guarantee admission into ECSU.) The minimum requirements are as follows:

Four units of English
Four units of mathematics
Three units of science
Two units of socials studies
Two units of foreign language
A cumulative high school GPA of at least 2.5
A minimum SAT critical reading and math score of 800
A minimum composite ACT score of 17

Applications should be submitted online. The non-refundable application fee is $30.
Interested applicants should submit official high school transcripts and SAT and/or ACT scores along with their applications.
ECSU's MAR Pilot Program provides a limited number of admissions opportunities to in-state students with SAT scores below the minimum threshold numbers. The program operates on a sliding-step scale.
For Transfer Students
Prospective students who have attended another secondary institution since leaving high school should apply for transfer admission.
A GPA of 2.0 on all attempted college coursework is the minimum requirement for transfer admission.
Transfer students should apply online and submit their official college transcripts. There is a non-refundable $30 application fee.
Transfer applicants with fewer than 24 college credits should also submit official high school records.
College credits from a regionally accredited institution will be accepted as transfer credit if they are equivalent to their respective ECSU degree program courses. No course for which the student earned a grade below a "C" will be transferable.
Tuition and Financial Aid
As of the 2016-2017 academic year, the in-state rate for undergraduate tuition, fees and book rentals amounted to 7,473.18 for full-time study. The rate for out-of-state students was 20,444.38. The costs of living on campus amounted to 28,125.89 annually.
Nearly 70 percent of ECSU undergraduates receive some type of financial aid, in the form of scholarships, state and federal grants, federal loans, on-campus work-study or some combination of these aid sources. The financial aid office reviews each student's FAFSA application and creates an individualized aid package to help fill the gap between the costs of an ECSU education and the resources available to that student and his or her family. There is a limited amount of aid available so students are advised to apply and to supply all required documentation early.
Available scholarships include departmental scholarships and the UNC Campus Based Scholarship offered to freshmen coming from North Carolina high schools who meet scholastic and moral standards and who agree to participate in ECSU's First Year Experience, an academic improvement initiative.
Student Experience
Sport management majors at Elizabeth City State University benefit from small class sizes and accessible faculty, a point of pride for ECSU as a whole. Practicum experiences start early, by the second semester of freshman year, and students complete their four-year program with an 8-credit internship during senior year, of which the university's urban setting in Elizabeth City should provide ample opportunities. The program's curriculum emphasizes a core foundation built on sport management, communication and marketing, and behind each of the program's 9 learning outcomes is a commitment to teaching the ethical and socio-cultural implications of sport in society. The curriculum also stresses the idea of leadership by sports management professionals.This makes ECSU's Leadership Development Program, open to all majors, an excellent extracurricular supplement to the the Sports Management major.
While sport management mahjors will be busy learning to effectively oversee all types of sports-related organizations, there will still be time to cheer on the ECSU Vikings, the university's Division III athletics teams and another source of potential practica and internships. Given that students who choose to pursue this major are apt to be sports-minded and athletic, those who choose to do so at Elizabeth City State University will be pleased with the sporting facilities offered by the Department of Physical Education and Health, which include a sport science lab, tennis and racquetball courts, a swimming pool and a dance studio, and 1500sq ft. fitness center.