This program appears in our ranking of 25 Most Affordable Top-Ranked Schools for Online Master's in Sports Management Degree Programs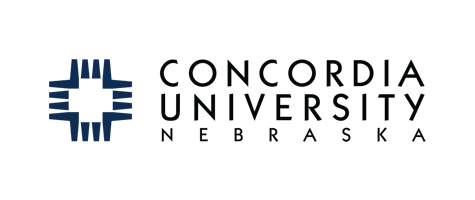 Dedicated to Acts 1:8, the Health & Human Performance Department awards a B.A. in Recreation and Sport Studies for Concordia University Nebraska undergrads to gain fundamental insights into leisure industries. Chaired by Dr. Nolan Harms in Walz Complex, the 122.5-credit program keeps an average class size of 25 for engaging content like Sport Ethics, Aerobics, Orienteering, and Adapted Physical Activity in Seward only. Similar degrees include Concordia's B.A. in Fitness Studies and B.S. in Exercise Science. Online using Blackboard, academics can continue for the M.S. in Athletics Administration, which has High School and College Level tracks. This 30-credit, faith-based curriculum coordinated by Dr. Jennifer Janousek takes 12 to 28 months with eight-week courses like Sport Sociology.
Practicum for Concordia University Nebraska's B.A. in Recreation and Sport Studies is optional, but MSAA cohorts must document 80+ field hours. Potential placements include the Creighton Bluejays, Lincoln Saltdogs, Omaha Beef, Nebraska Danger, Omaha Mavericks, YMCA, York Country Club, and Seward Public Schools. On campus, students get experience with 17 varsity teams competing in the NAIA Great Plains Athletic Conference. State-of-the-art facilities, such as Plum Creek Park, P.E. Center, and the Wrestling Room, welcome workers. Since 1950, CUNE has competed in the Concordia Invitational Tournament. Other opportunities are organizing Pole Vault Camp, pledging Phi Epsilon Kappa, mentoring Special Olympics athletes, joining Outdoor Club, and taking Guatemala missions.
About Concordia University Nebraska
Concordia University Nebraska was established in Founders Hall in 1894 as the Evangelische Lutherische Schulleherer Seminar by the Wellers with an inaugural class of 12. Initially taught in German, classes were translated to English in 1917 and opened to women in 1919. First renamed the Lutheran Normal School, it joined the Concordia University System in 1995. Given its largest-ever $10 million gift from the Rupert Dunklau Foundation in 2018, CUNE retains its Lutheran-Church-Missouri Synod covenant for private, adult-friendly liberal arts education. Standing atop a 34-hectare Seward campus in Forbes' fifth best city for careers, Concordia attracts 2,719 Bulldogs, including Sport Studies majors. Linked to 4,996 LinkedIn alumni, Concordia University Nebraska has Eunice Goldgrabe, Jason Jisa, Michelle Reed, Phil Seevers, and more in its Athletic Hall of Fame.
The U.S. News & World Report ranked CUNE the 38th best Midwest institution and 10th top value with the 99th best online graduate education nationally. On Niche, Concordia University Nebraska has America's 74th best dorms, 358th best athletics, 397th top business courses, and 424th highest ROI. PayScale calculated a median mid-career salary of $60,800 for CUNE graduates. College Factual crowned Concordia the country's 145th greatest buy and #1 Lutheran school with the 586th best fitness studies. Washington Monthly noticed CUNE for the 310th best financial aid and 346th most research. Boasting 1,114 NAIA Scholar-Athletes total, Concordia claimed its third GPAC All-Sports Standings Trophy in 2015. The "College of Distinction" also landed 10th in Nebraska on College Choice.
Concordia University Nebraska Accreditation Details
In February 2020, Concordia University Nebraska will file an interim report to the Higher Learning Commission of the North Central Association (HLC-NCA) to retain Level III accreditation through 2027 under president Rev. Brian Friedrich, PhD. Headquartered 540 miles west in Chicago, this mammoth, 19-state Midwestern agency is recognized by the U.S. Department of Education for assuring the institutional effectiveness of CUNE's 55 baccalaureate and 15 master's majors from Lincoln to Omaha and online. The Health & Human Performance Department abides the National Interscholastic Athletic Administrators Association (NIAAA) standards for CAA credentialing too.
Concordia University Nebraska Application Requirements
Labeled "moderately difficult" by Peterson's, Concordia University Nebraska gave the okay to 1,023 of the 1,396 Fall 2016 applications for 73 percent acceptance. First-year Bulldogs barking at the B.A. in Recreation & Sport Studies opportunity must finish high school, an approved homeschool program, or the GED. Keeping up a minimum 2.0 GPA is expected, but the average is 3.49. Freshmen submit a mean SAT score of 1100 and ACT score of 24. Bachelor's transfers carry over 15 to 70 credits graded "C-" or better at accredited schools. Articulation agreements exist with Metro Community College, Central Community College, and Northeast Community College. International learners on F-1 visas generally must pass the Intensive English Program or score above 78 on the TOEFL iBT. Master's Athletic Administration majors must verify a four-year baccalaureate earned with a minimum 2.75 average.
Concordia University Nebraska has an application deadline of June 15th and test scores deadline of August 1st for freshmen each Fall. Other students follow rolling policy until three weeks before term starts. Create an online account using Ellucian CRM Recruit to submit the free application. Rarely, extra materials might be mailed to 800 North Columbia Avenue in Seward, NE 68434. Please contact (800) 535-5494 or admiss@cune.edu for needed assistance. Sport management majors only need transcript copies, SAT/ACT scores, personal essays of 500-750 words, and up-to-date résumés to hit an admission home run.
Concordia University Nebraska Tuition and Financial Aid
For 2018-19, Concordia University Nebraska will bill B.A. in Recreation & Sport Studies majors $15,810 per semester or $31,620 annually. Studying part-time incurs $925 per undergrad credit. Budgets must save room for the $600 technology fee and $1,000 textbook price. Living at the Seward campus' dorms like Schuelke Hall adds $3,570 and $4,900 in room and board costs. Annual bachelor's attendance equals approximately $42,520 on-site and $34,420 with family. The M.S. in Athletics Administration charges online post-grads $500 per credit for $15,000 total.
According to the NCES College Navigator, 66 percent of full-time CUNE Bulldogs fetch annual financial aid packages that average $20,106 apiece for $23.74 million combined. University funds include the Athletic Scholarship, Regent's Scholarship, Dean's Scholarship, New Horizons Scholarship, Northeast & Central Guarantee, Lutheran Heritage Award, and Gil & Blondie Vogt Scholarship. Monthly, no-interest payment plans are arranged via the Banner Self-Service portal. Students filing FAFSA forms with code 002541 are evaluated for Federal Pell, SEOG, and Iraq and Afghanistan Service Grants. The Concordia Yellow Ribbon Grant adds $4,127 to base GI Bill benefits. Cornhuskers might enter the College Bound Nebraska Tuition Assistance, Opportunity Grant, or Academic Competitiveness Grant programs. The Human Resources Office in Weller Hall helps match part-time FWS jobs. According to Glassdoor, the Athletics Department at Concordia University Nebraska also hires graduate assistants for roughly $23,000.
Learn more about Concordia University Nebraska at the Sport Management Program website.