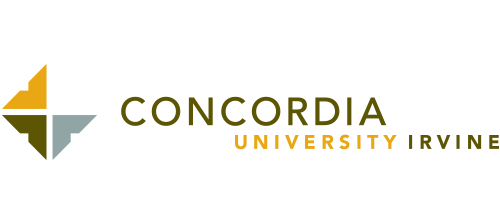 Concordia University – Irvine Sports Management Degrees
Concordia University – Irvine appears in our ranking of the 20 Best Online Masters in Sports Coaching.
Formed in 2007, the School of Business & Professional Studies awards the BBA Sport Management Emphasis for Concordia University Irvine undergrads to study the economic magnitude of today's athletic entertainment. Chaired by Dr. Stephen Christensen in Grimm Hall, the 54-unit major builds on 16 pre-business units with courses like Sport Operations, Sport Sponsorship, and Marketing Research. The IACBE-accredited curriculum is completed in Irvine at an 18:1 student-professor ratio with optional online certificates for Coaching or Organizational Leadership. Blackboard study continues into the 15-month Master's in Coaching & Athletics Administration that energizes post-grads for sport franchise success. This 36-unit, NSCA-certified program led by Prof. Tony Diaz, a NIAAA California Award of Merit recipient, mixes virtual courses like Sport Conditioning and applied projects.
Culminating Concordia University Irvine's BBA Sport Management degree requires at least 240 upper-division internship hours. Past placements have been the Los Angeles Clippers, Misty May Treanor Sports Complex, Adidas, Quiksilver, Automotive Club of Southern California, Los Angeles Angels, San Diego Padres, Oakland Athletics, Rose Bowl, and more. The Irvine location is ideally near Northwood Aquatics Center, Harvard Skate Park, Laguna Beach, and more. On campus, students work with 21 varsity teams competing in the NCAA Division II Pacific West Conference. SPM majors are found across facilities like William Woollett Jr. Center, CU Arena, and Eagles Field.
Other opportunities include pledging Delta Sigma Pi, attending the Business Insights Series, entering the Cornelius Competition, exchanging to Salzburg, and joining Ultimate Frisbee Club.
About Concordia University Irvine
Concordia University Irvine was first envisioned in 1955 by Dr. Victor Behnken, the Southern California Lutheran Church-Missouri Synod District president. Seven years later, Resolution 1-22 was passed under Rev. Robert Einspahr to begin building. Initially called Christ College, the Concordia University Irvine name was adopted in 1993 as the 10th system member. By 1997, CUI was expanding beyond its 28-hectare Turtle Rock campus in Forbes'87th best business metro via distance learning. Generating $166 million, Concordia Irvine now attracts 4,500 Eagles, including Sport Management majors, as the 17th fastest-growing private, Christian liberal arts school. Linked to 10,086 LinkedIn alumni, CUI has produced athletic greats Cameron Gliddon, Misty May-Treanor, Christian Ramirez, Larry Tieu, and more.
The U.S. News & World Report ranked Concordia Irvine the 41st best West college, 36th top value, and 22nd best for vets school with 76 percent retention. On Niche, CUI has America's 237th safest campus, 269th most diversity, 402nd best food, and 483rd top private education. Times Higher Education featured Concordia University Irvine among the top 800 nationally. The Economist placed CUI 121st overall based on career outcomes. PayScale calculated a median mid-career salary of $87,500 for Concordia grads. According to Washington Monthly, Concordia Irvine is the country's 582nd best master's college with the 312th most service. College Factual named CUI the second-best Lutheran campus and 514th most popular business school too.
Concordia University Irvine Accreditation Details
In June 2014, the Senior College and University Commission for the Western Association of Schools and Colleges (WASC) decided to reaffirm the 10-year Level V accreditation given to Concordia University Irvine under its fourth president, Dr. Kurt Krueger. Based nearly 430 miles north in Burlingame, this two-state Pacific accreditor is authorized by the Council on Higher Education Accreditation (CHEA) to judge the academic quality of CUI's 50 baccalaureate, nine master's, one doctoral, and six adult programs from Los Gatos to Piedmont. The International Accreditation Council for Business Education (IACBE) has also provided the School of Business with maximum seven-year accreditation through July 2023.
Concordia University Irvine Application Requirements
Trying out for Concordia University Irvine is considered "moderately difficult" by Peterson's because just 58 percent of the 3,839 Fall 2016 applications were successful. First-year Eagles swooping into the BBA Sport Management Emphasis must finish a college-prep high school curriculum with four units of English. Scoring at least 2250 for the GED certificate is also acceptable. Freshmen need a minimum 2.8 GPA, 18 ACT mark, or 980 SAT score. Undergrads rank in the top 10 percent nationally on nearly all intellectual indicators. Transferring general education breadth courses graded "C" or higher with a minimum 2.3 GPA is possible. Non-native English speakers must achieve above 6.5 on the IELTS or 80 on the TOEFL iBT. The Online MCAA cohorts are filled with bachelor's grads who've maintained cumulative GPAs above 2.75 at regionally accredited institutions.
Concordia University Irvine has rolling undergrad admission until August 1st with an Early Action deadline of November 15th and a priority date of February 15th. International students must apply by June 1st for Fall and November 1st for Spring. Joining the Master's in Coaching & Athletics Administration roster is possible until three weeks before term starts. Either file the CUI Application online or by mail to 1530 Concordia West in Irvine, CA 92612. Please contact (949) 854-8002 or admissions@cui.edu with any questions. Pursuing one's field goals involves attaching the following:
$50 application fee ($150 if international)
Sealed transcripts from high school/college
Official SAT (4069) or ACT (0227) scores
One or two optional reference forms
Résumé or portfolio of relevant experiences
Admissions Committee petition letter if applicable
Concordia University Irvine Tuition and Financial Aid
For 2018-19, Concordia University Irvine will charge full-time Sport Management BBA majors $17,350 per semester or $34,700 yearly. Studying part-time incurs $1,025 per unit. Online undergrad courses are discounted to $330 per unit. Semester budgets may include a $350 services fee, a $100 freshman seminar fee, or a $200 study abroad fee. Living at the Orange County campus' dorms like Chi Sigma adds $3,255 for housing and $2,395 for meals each term. Annual bachelor's attendance equals $50,180 on-site and $40,470 with family. MCAA post-grads are paying $525 per unit for an online price of $18,900.
According to the NCES College Navigator, 81 percent of full-time CUI Eagles soar with annual financial aid packages worth $17,544 on average for $27.45 million total. University funds include the Presidential Scholarship, Honors Scholarship, Regents Scholarship, Phi Theta Kappa Scholarship, Christ College Vocations Scholarship, Athletic Scholarship, and Alumni Scholarship. The CUI First Generation Grant offers up to $2,000 for full-time students making family milestones. Submitting the free FAFSA form with code 013885 determines Federal Pell and FSEOG Grant amounts. Californians strike gold with Cal Grant, Middle Class Scholarship, Dream Act, and Gear Up Scholarship monies. Apply to the Federal Work-Study Program by March 2nd for earning $2,500 per semester. Concordia University Irvine students also receive Perkins, Stafford, and Plus loans with interest up to 7 percent.
Learn more about Concordia University Irvine at the Sport Management Program website.