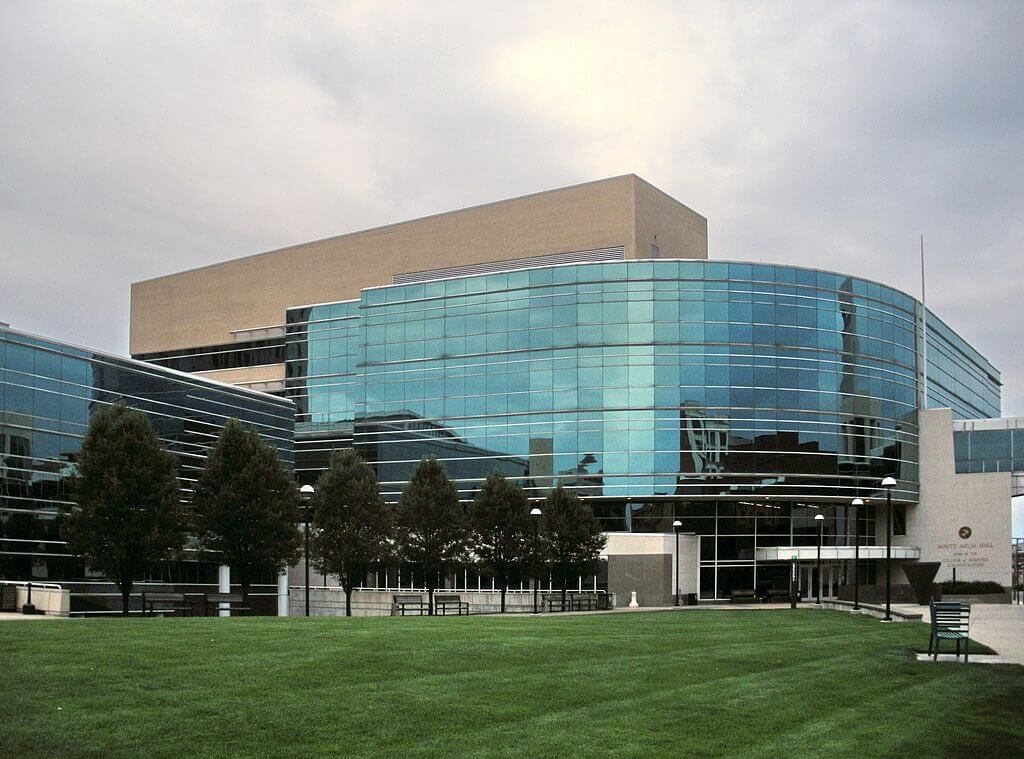 Cleveland State University (CSU) is a public university that offers over 200 academic programs through its 10 colleges. The school, which was officially started in 1964, has its origins with a private school that operated in the area during the 1920s. CSU is now a part of the Ohio public university system. Today, CSU has a number of educational centers and academic buildings that are located in urban Cleveland, Ohio.
Undergraduate, graduate, doctoral and professional degrees are administered through CSU, and the university is highly ranked for a number of its scholarly achievements. For example, the school's urban planning, communications and accounting programs are ranked among the top ten in the nation by U.S. News and World Report. Also, the university is known for its research activities in the disciplines of computer engineering, education, health care and aerospace technology. CSU promotes an interactive learning environment that features a diverse audience of students and faculty. The school leverages its relationships within academia, industry and the local community to offer students challenging certificate and degree program options.
Cleveland State University Accreditation Details
CSU is regionally accredited through the Higher Learning Commission, a commission of the North Central Association of Colleges and Schools. The school's sports management undergraduate and graduate-level degee programs adhere to the standards that are set by the National Association for Sport and Physical Education.
Resource: 50 Most Affordable Urban Schools for Sports Management 2015
Cleveland State University Application Requirements
Prospective undergraduate CSU students must meet certain minimum admission requirements. These requirements include a high school grade point average (G.P.A.) of 2.3 or higher and the completion of secondary school courses in math, English, social science and natural science. Students must also submit proof that they earned minimum scores of 16 or 770 on the ACT or SAT respectively. Undergraduate students who want to enter CSU's sports management degree program must gain separate admittance into CSU's College of Education and Human Services. This college requires that students have minimum G.P.A.s of 2.5, and they must show that they achieved standardized test scores of 20 or 950 for the ACT or SAT respectively. CSU students must obtain full admittance into the College of Education and Human Services before they can take 300-level and above sports management course work at the school.
CSU undergraduate candidates apply to the school online, or they can download paper applications from the school's website. The application requires that students provide personal information that relates to age, state residency status and national citizenship. Students must also indicate their desired start term, the type of degree program that they want to pursue, expected housing arrangements and their secondary school educational history. Applications are accepted throughout the year, and they are processed after the $30 application fees are paid.
Prospective graduate-level sports management students at CSU must have earned minimum G.P.A.s of 2.75 from four-year, accredited universities. While submission of graduate-level standardized test scores are not required, students must provide letters of recommendation and copies of their official transcripts to CSU's graduate admission office. A CSU graduate school candidate can complete their application online or via hardcopy; the application fee is $30.
Tuition and Financial Aid
An undergraduate CSU student who is enrolled full time in a 120-credit academic program can expect to pay about $38,544 in tuition for their degree if they reside in Ohio. Similar students who are residents of other states can expect to pay a total of $54,744 for their CSU degrees. Graduate students who are enrolled in 30-credit academic programs can expect to pay about $13,816 for their degrees if they reside in Ohio. Graduate students who live outside of Ohio pay about $23,540 for their degrees.
Although CSU accepts applications anytime, most prospective students must be cognizant of deadlines that relate to financial aid and tuition payments. CSU students must gain admittance into CSU before they become eligible for the numerous public and private sources of financial aid that are available through the school. For example, students who want to apply to the Jack, Joseph & Morton Mandel Honors College and receive financial consideration must apply by January 15th each year. Students who want to receive priority consideration for freshmen scholarships must submit their applications by March 1st. Students can always submit their Free Application for Federal Student Aid to qualify for federally-backed funds prior to CSU admission.
Student Experience
CSU's College of Education and Human Services administers undergraduate and graduate degree programs in sports management. The undergraduate sports management program exposes students to foundational business principles and sport management concepts. The program's comprehensive curriculum covers topics like physical fitness, coaching and recreational activities. Undergraduate students also learn about the marketing and economic aspects of operating professional sports teams.
CSU is known for implementing innovative learning concepts, and the requirement for sports management students to develop electronic portfolios of their work is an example of this. The portfolios showcase the students' progressive skills and competencies that they learn through traditional classroom projects and specialized field work assignments. Undergraduate sports management majors take general education, core business and sports management specialization courses. Prior to graduation, students must take about 40 hours of general education and core business courses to demonstrate competency in mathematics and English composition. They also must complete about 80 hours of course work that is directly related to the sport management major; a required internship is included in the 80 hours. Eligibility to progress in the program and participate in the internship is dependent upon the demonstration of academic competence during a student's freshman and sophomore years.
Coaches, physical education teachers and current sports management business professionals seek greater job responsibilities and opportunities by enrolling in CSU's graduate-level sports management degree program. This advanced degree requires that students complete 33 credit hours of courses in human health and performance as well as in sport program development and management. Students can choose from among a variety of electives that match their interests and career goals. Some of these specialization course topics cover sport policy for physical education, research methods in sports management and sports statistics. A practicum or field assignment is included within the curriculum, and students can choose to culminate their graduate sports management degree programs with a thesis, capstone project or comprehensive exam.
CSU's key industry partnerships, strong academic reputation and its strategic geographic location attracts sharp undergraduate and graduate students to its sports management programs. CSU is also home to the Vikings, whose 17 athletic teams belong to the National Collegiate Athlethic Association – Division 1 Horizon League. The school's sports teams as well as CSU's other collegiate associations present numerous opportunities for its sports management students to complete relevant field assignments. The fact that Cleveland State University is located near sports teams like the Cleveland Browns, the Cleveland Indians, and the Cleveland Cavaliers is a big draw for students who want full-time employment with professional sports organizations upon graduation.