This program appears in our ranking of Top 13 Best Sports Management Master's Degree Programs.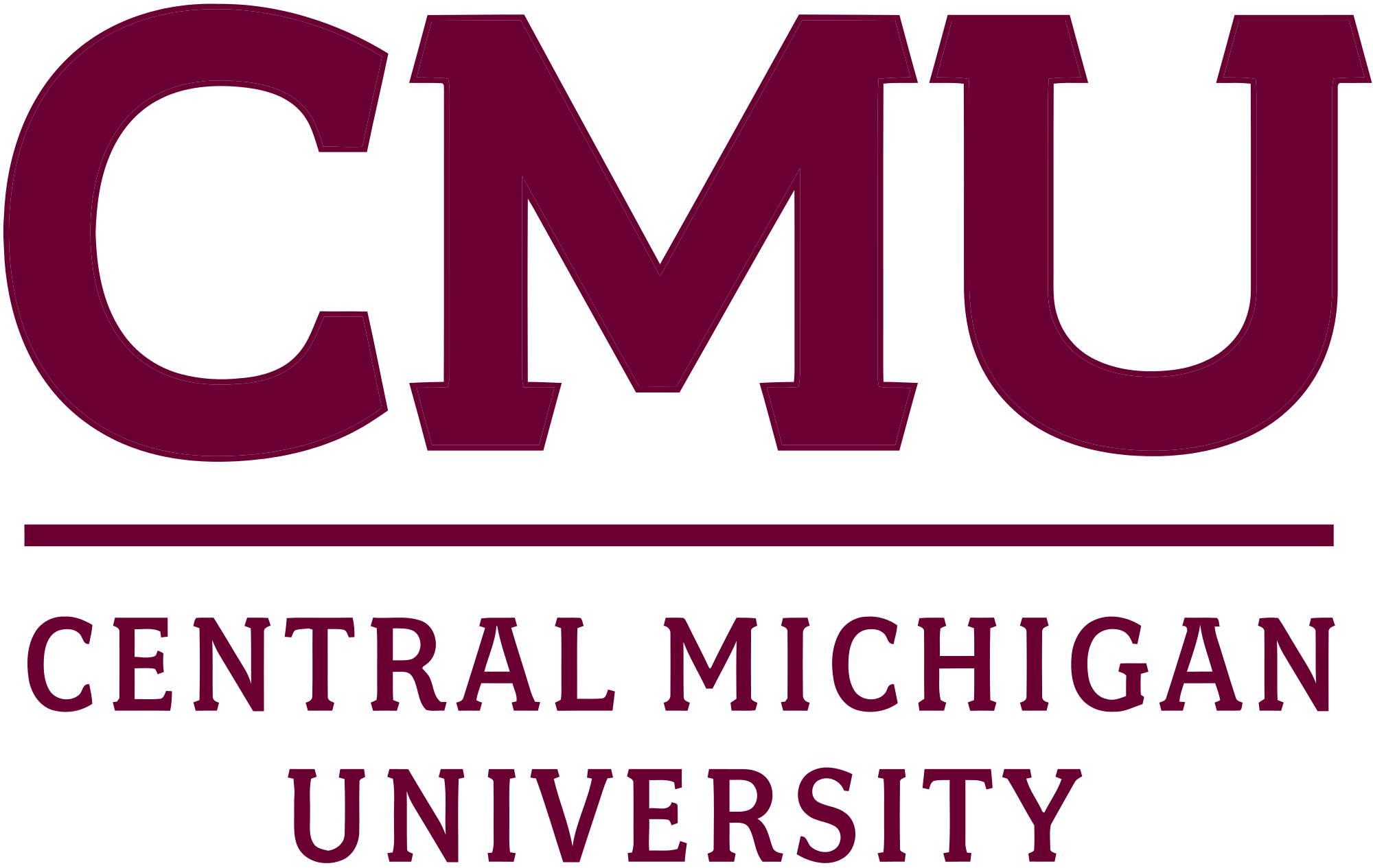 Central Michigan University is among the highly ranked universities for sport management degrees. The three types of degrees available in sport management are Bachelor of Arts, Bachelor of Science, and Bachelor of Applied Arts. The Bachelor of Arts and Bachelor of Science degrees allow for an optional minor. The Bachelor of Applied Arts degree requires the student to pick a minor. From accounting to youth studies, there are 78 minors from which to choose.
Aside from the Central Michigan University teams, called the Chippewas, there are major franchises within two hours by car, including the Detroit Lions, the Detroit Tigers, the Detroit Pistons, the Detroit Shock, and the Detroit Red Wings. There are also minor-league teams for hockey, baseball, and soccer, along with teams for niche sports like roller derby, lacrosse, and ultimate frisbee. Across the border in Canada, also only about two hours distance, the Sarnia Sting play in the Ontario Hockey League. Detroit is one of only 12 American cities to have franchises for all four of the major leagues, and it is the only city to have all of its teams play within its downtown area. Central Michigan University sport management students have nearly unparalleled access to the sports world.
About Central Michigan University
As with many schools of its type, Central Michigan University was founded as a normal school. The year was 1892, and many schools in Michigan did not have rigorous standards for teachers. The Central Michigan Normal School and Business Institute sought to rectify that, beginning the school's long history of academic excellence. Most of the students at that time only had an eighth-grade education before venturing out into the world as teachers. Graduates of the school taught in far-flung places, too, such as the Philippines.
The school went through more than a dozen name changes and curriculum foci between then and now. Today, the school has more than 25,000 students living and experiencing the school's motto: sapientia, virtus, amicitia, which means wisdom, virtue, friendship.
Central Michigan University Accreditation Details
The university is accredited by The Higher Learning Commission, along with the following other organizations:
Association to Advance Collegiate Schools of Business
Network of Schools of Public Policy, Affairs, and Administration,
Teacher Education Accreditation Council
Commission on Sport Management Accreditation
The school is also moving forward with accreditation by the Council for the Accreditation of Educator Preparation. Central Michigan University is also the only school in Michigan that has the Commission on Sports Management Accreditation's accreditation for both undergraduate and graduate sports management programs.
Central Michigan University Application Requirements
Undergraduate application to Central Michigan University costs $35. Students must complete the application by November 15 of the year prior to high-school graduation if they want to receive priority processing. Students must also arrange to have all applicable transcripts, including high-school, college, and other studies sent to the admissions office. Students must also have their ACT scores sent to the admissions office directly from the testing agency.
If a student is accepted, then a $175 reservation fee must be paid by May 1 of the same year the student plans to begin classes. Thereafter, the student must attend an orientation seminar sometime during the months of May, June, July, and August.
The average ACT score of students accepted at Central Michigan University is 23, and the average high-school GPA is 3.3. Central Michigan University does not only consider academic achievement for admission. The university prefers well-rounded candidates who have shown interest in their communities and that have a giving spirit to go along with their academic rigor.
International students have other items on their checklists to gain admission to Central Michigan University. For example, students must obtain the proper visas for their specific situations, and the Immigration Advising Office is there to help them complete all the applicable paperwork. This office will also work with the admissions office so that students' applications are processed promptly. International students' orientation takes place during the third week of August. During the 2017 -2018 school year, the two dates are August 21 and August 22.
Tuition and Financial Aid
Undergraduate tuition for in-state students at Central Michigan University is $12,510 annually. Room and board costs $10,076 annually. Assorted fees come to $675, for a total of $23,261. Out-of-state costs, which include international students, are an annual tuition of $23,670 and the same costs for room and board and fees. The out-of-state total is $34,421. These costs do not include transportation, parking, or even books. For more detailed information, students should contact the bursar. Military students, whether active duty or not, may be eligible for discounted rates. International students should remember that these rates are in United States dollars.
At Central Michigan University, all financial aid begins with the Free Application for Federal Student Aid, or FAFSA. This is a comprehensive form that the university uses to determine a student's eligibility for financial aid. In some instances, the student, the student's parents, or both might have to submit tax forms for the previous year or years as part of the application process.
Students may also apply for various grants and scholarships from the government or other entities, and they also might be awarded scholarships by Central Michigan University itself. Scholarships and grants are awards that do not need repayment, but they rightly have lofty qualifications. Student loans, on the other hand, are easier to get, but they must be repaid. Students may also apply to work on campus as part of the work-study program. The students should simply follow the instructions on the website.
Of course, all students may combine as many different methods of financial aid as they desire to pay for their studies. International students should be sure to mention to the Immigration Advising Office that they plan to work on or off campus to ensure they have the proper visas in hand before applying for such work.
In all, Central Michigan University is an institution with a long history of academic excellence. The school's close proximity to so many major and minor sports franchises makes it an ideal choice for students who wish to study sports management.
Learn more about the Central Michigan University at the Sport Management Program website.