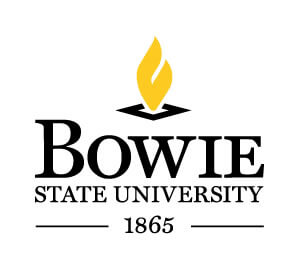 Bowie State University offers some great opportunities for sport management majors. The university joined the Central Intercollegiate Athletic Association (CIAA) in 1979 and has 11 teams that participate in intercollegiate sporting events. Those teams include four for men and seven for women. Men can play basketball or football and join the cross country or track and field teams. Women can join the university's volleyball, track and field, tennis, bowling, basketball, softball or cross country teams. Many sport management students participate on at least one of these teams.
Graduates of this program work as athletic directors, coordinators for athletic facilities, coaches, journalists and public relations specialists. They learn more about the financial side of sports, including how facilities pay for improvements and the cost of marketing those facilities. BSU is one of the only schools with a sport management program in Maryland that also has its own Sport Management Club. This club allows students to network with graduates and to get help in their classes.
Students in this program must complete 120 credits of work. They will take 46 credits of general education classes and 27 hours of concentration courses. Concentrations at BSU are similar to the minors that students declare in other programs. This allows students to study an area related to sport management like business or marketing. They will also take 47 credits of sport management courses that typically begin with an Introduction to Sport Management that gives them a broad overview of the topic. Students can then take more specialized courses that go over ethics and some of the laws that professionals follow and how to coach athletes of different ages.
Related Resource: 50 Most Affordable Selective Colleges for Sports Management
About Bowie State University
Bowie State University is a historically all black college in Maryland. The Baltimore Association for the Moral and Educational Improvement of Colored People helped establish the university in 1865. It originally served as a teaching school and was so small that it used churches and other buildings around town as classrooms. When it opened its own campus in 1867, it became the Baltimore Normal School for Colored Teachers. It later moved to a new campus in a more rural area outside of the city that allowed students to live on its campus, which led to the school becoming the Maryland Normal and Industrial School. Changes to its curriculum and a shift to a liberal arts education led to the college becoming Bowie State College and then Bowie State University. BSU now accepts students of all races but maintains a population of more than 80% African American students.
U.S. News & World Report ranks BSU as one of the top 25 historically all black colleges in the nation. Money Magazine called it one of the best schools for the money, and The Economist considers is a top value school in the state. It now offers more than 20 degree programs for undergrads and nearly 20 options for graduate students through five different colleges. Doctoral candidates can enroll in one of two programs too. The Maryland Center is also part of the campus. This center offers resources and help for residents living in the neighboring areas. Bowie State offers resources for commuters who live with their parents or in off-campus facilities also.
Bowie State University Accreditation Details
The Middle States Commission on Higher Education (MSCHE) accredited Bowie State University and all its degree and certificate programs. This form of accreditation is one of the requirements for students who would like to get financial aid. It also allows students to transfer credits between two schools that each have regional accreditation. The Maryland Board of Nursing approved its nursing program, which also has accreditation from the Accreditation Commission for Education in Nursing (ACEN). Its teaching program has accreditation from the National Council for Accreditation of Teacher Education (NCATE).
Bowie State University Application Requirements
Bowie State University gives students the choice between filing applications online or through the mail. Once a student completes the online application, the website will allow the student to print off a copy or submit it automatically. Those who submit the application through the mail will need to send in a check or money order to cover the application fee. All other students can pay this $40 fee online. The application deadline for students who want to start in the fall is January 1. Those who want to start in the spring have until September 1 to submit their applications.
The university does not have as many application and admissions requirements as other schools do. It simply asks for a high school transcript and a test score. The test score must come from the ACT or SAT testing body, and the transcript must be an official record that comes from the high school the student attended. Students can file for financial aid before or after applying to the university.
Bowie State University Tuition and Financial Aid
Many high school students today want to get a look at tuition costs before sending off their applications because they want to know how much it will cost to attend college. Bowie State University offers a set price of $8,064 per year for Maryland residents. Nonresidents pay a flat rate of $18,653 for full-time study. A full-time student can take 12 credits up to 18 credits per semester without facing any additional fees. These tuition rates includes all miscellaneous fees like the technology fee and activity fee. Part-time students include any student taking fewer than 12 credits in a semester. Those students pay $239 per credit hour. Bowie State on-campus residents pay at least $5,000 a semester for room and board too.
The university recommends that students file the FAFSA by the late winter or early spring. This form now goes live in October each year, which allows students to apply for financial aid before sending off their applications. In most cases, the FAFSA requires the student to use parental tax information. Married students and those who meet other requirements can use their own tax records to file. Financial aid packages for undergrads typically include at least one loan and at least one grant. Students who need more help may qualify for multiple grants and one or more scholarships. There are also student loans available from private lenders and government loans designed for the parents and guardians of Bowie State University students.
Learn more about Bowie State University on the Department of Teaching, Learning & Professional Development, Sport Management Major website.