College is a time to study hard, discover new academic loves, find lifelong friends, and gain more independence. And win lots of national titles and score massive amounts of points if you're one of these 30 incredible women: the 30 most amazing female college athletes in history!
Monica Abbott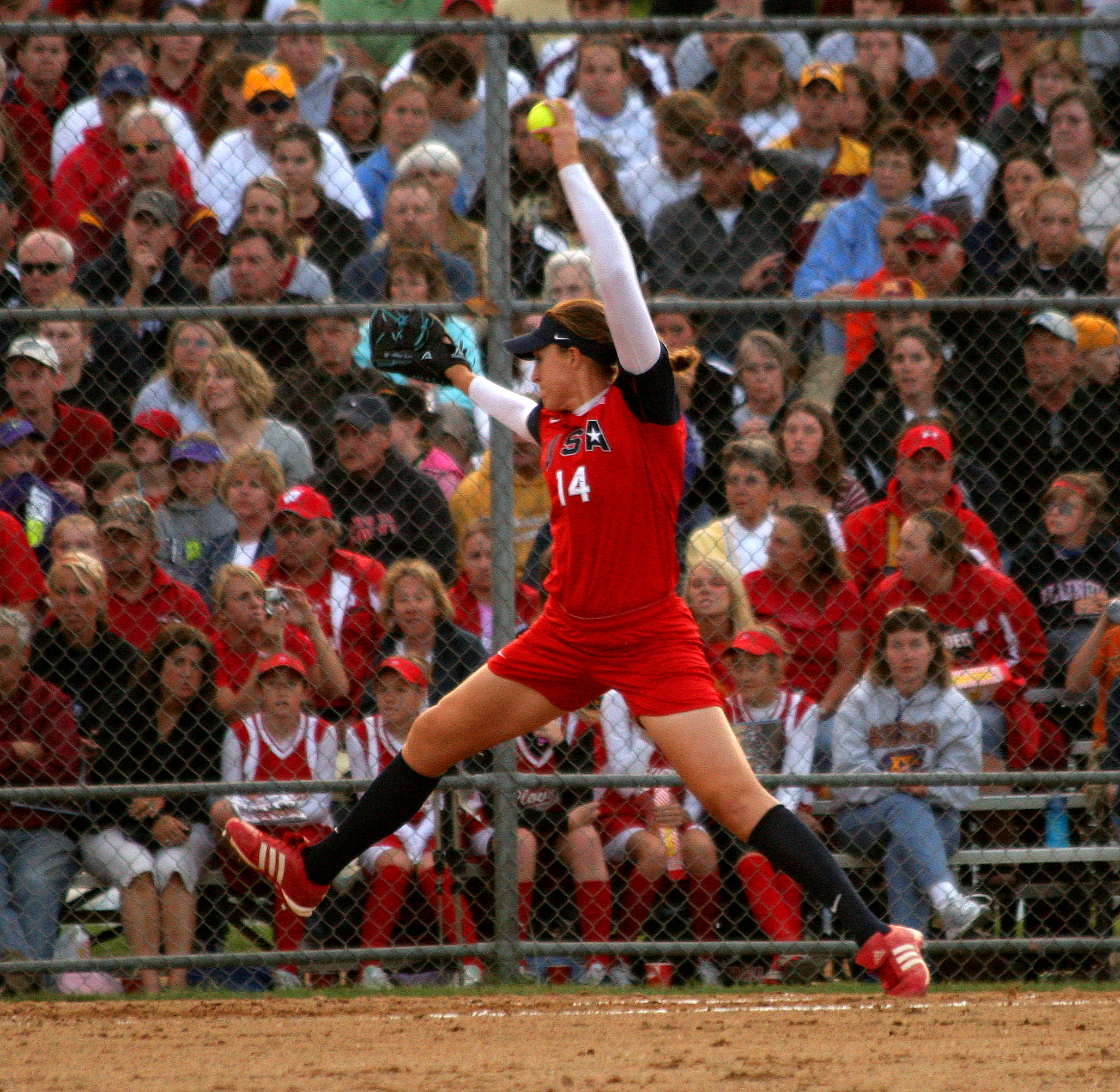 University of Tennessee's softball star is likely the most successful pitcher in all of college softball history. A four-time All American athlete, Abbott ended her collegiate career with 112 shutouts, a career ERA of .79, and a number of NCAA records including an overall 189-34 game record and 2,440 strikeouts. Abbott was also the 2007 winner of the Honda Award for Player of the Year.
Jen Adams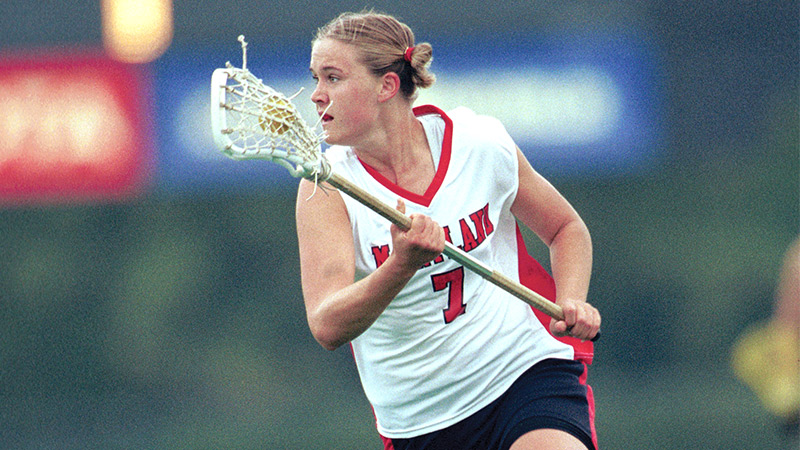 Lacrosse player Jen Adams may just be the best player — male or female — in the history of her sport. She led the Maryland Terrapins to the first four of seven straight national titles, an amazing feat for which she won National Player of the Year three times in a row. Adams ended her career having scored 445 total points and 178 assists, both NCAA records.
Michelle Akers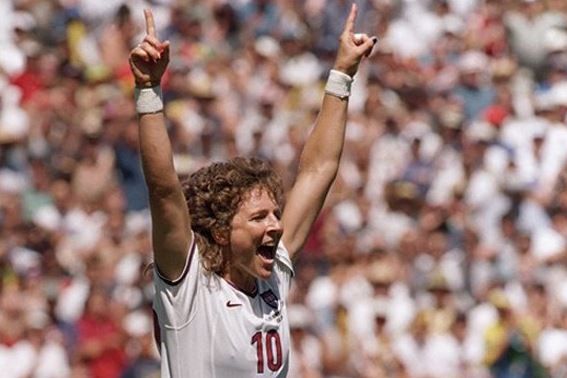 Soccer legend Michelle Akers' list of collegiate accomplishments is a long one. As a student athlete at University of Central Florida (UCF), Michelle was a four-time All American, winner of the 1988 Hermann Trophy, and both the 1988 and 1989 Central Florida Athlete of the Year. As the leading scorer in UCF history, her #10 jersey was even retired. Akers went on to participate in two Women's World Cup games (1991 and 1999), and in 2002 was named the FIFA Female Player of the Century. She and former teammate Mia Hamm (another amazing female college athlete) were the only two women included on FIFA's list of the 125 greatest living soccer players.
Kelly Amonte-Hiller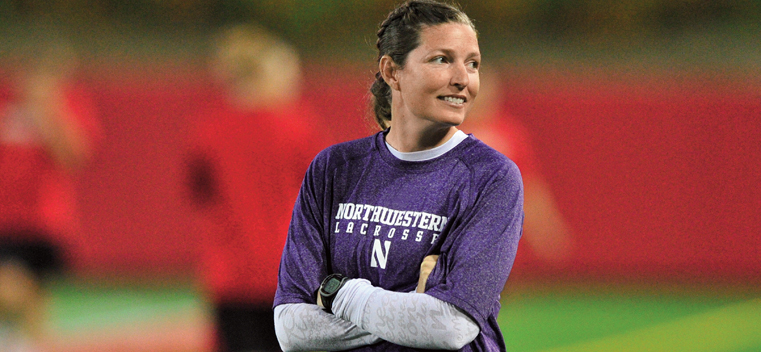 Yet another lacrosse player from Maryland has made our list of the most amazing female college athletes in history, Incredibly, Kelly Amonte-Hiller was named an All-American athlete four times, and during her freshman year was named an All-American for both lacrosse and soccer. She was the lacrosse National Player of the Year in both 1995 and 1996, both years in which Maryland managed to win the national title. Today, Amonte-Hiller is the coach of Northwestern's women's lacrosse team, one of the most powerhouse programs in the nation.
Laura Berg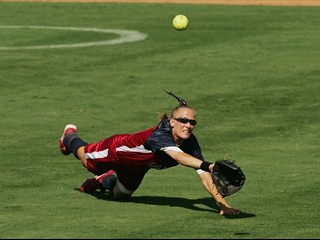 Though she wasn't a pitcher, or a well-known power hitter, or even one of the best defenders, softball star Laura Berg's sheer grit, consistence, and speed proved her to be one of the most amazing female college athletes of all time. Berg completed her collegiate career at Fresno State with 396 total hits, the second highest in the entire NCAA, and a career batting average of .414. Berg is also one of only four female softball players to have four Olympic medals (three gold, one silver).
Tamika Catchings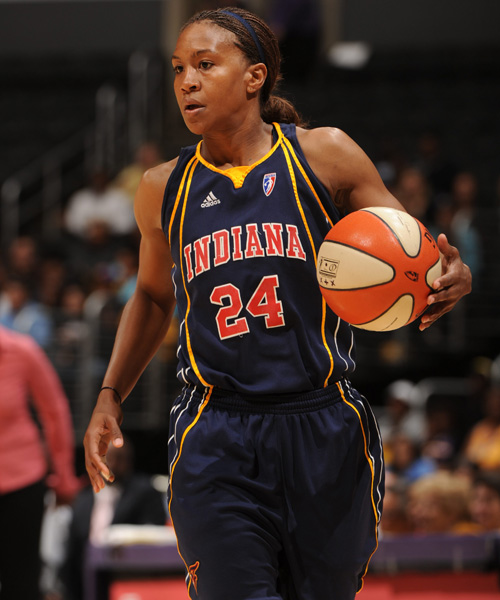 Tamika Catchings was already a high school All American when she started at the University of Tennessee as a basketball player. She became a college All American four more times as a Lady Vol, and helped to lead her freshman year's team to an undefeated season and the title of National Champions. Catchings went on to spend 15 seasons with the WNBA's Indiana Fever, and was the first player ever to officially score a quintuple-double.
Tracy Caulkins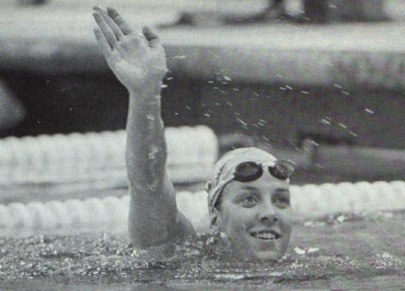 During the early 1980s, swimmer Tracy Caulkins dominated the collegiate swim world. She missed the 1980 Olympics due to the boycott of the United States, and instead traveled to the NCAA Championships where she came out the big winner. She swam for Florida State from 1982-1984, during which time she won a whopping 12 titles. Caulkins retired from swimming in 1984, having finally made it to the 1984 Olympics and taking home three gold medals.
Natalie Coughlin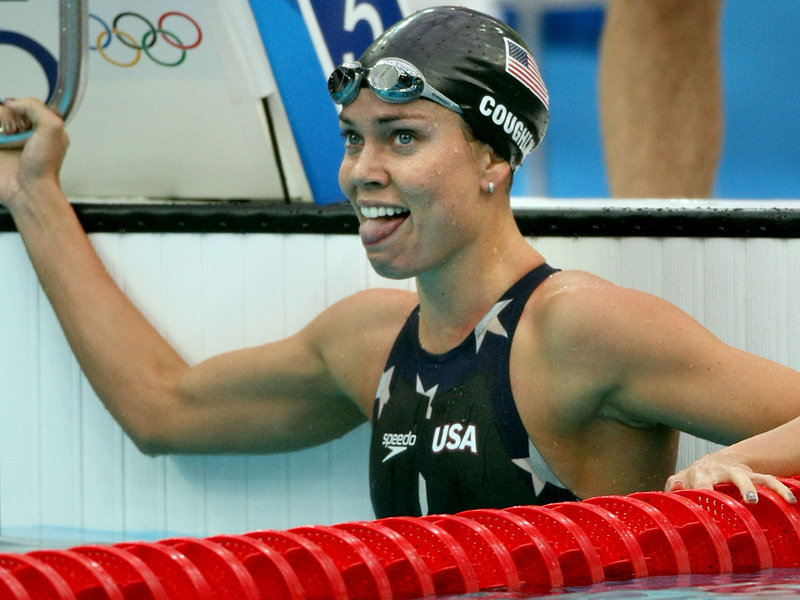 During her four years at UC Berkeley, swimming sensation Natalie Coughlin never lost a dual meet (giving her a record of 61-0)!. She took home 12 NCAA titles over the course of her collegiate career, and was named NCAA Swimmer of the Year three consecutive years, from 2001 to 2003. But it wasn't until 2004 that Coughlin became a household name. She won five medals at the 2004 Olympics, then returned to the Olympics in 2008 where she won six more.
Skylar Diggins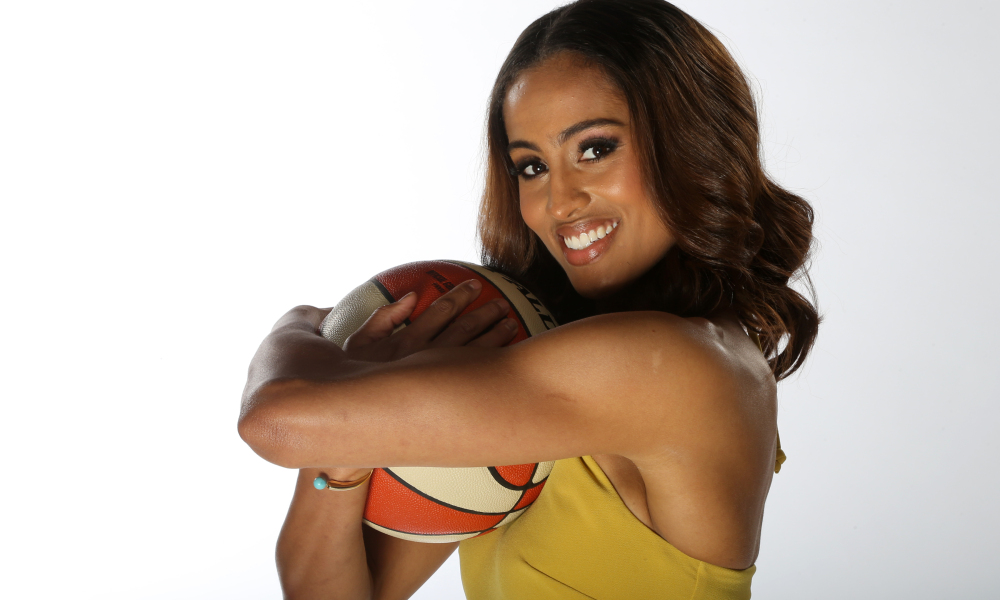 As 2009's Indiana's Miss Basketball (perhaps the highest honor a female high school basketball player in the Hoosier State can hope for), Skylar Diggins was recruited heavily by a number of top colleges. She ultimately went to play for Notre Dame, and continues to hold dozens of records from her time as a college basketball star. Though Diggins was immediately drafted into the WNBA, her first year was quite the disappointment. Luckily, she returned for her second year with the Tulsa Shock with a vengeance, averaging 20.1 points and 5 assists per game. Being named WNBA's Most Improved Player of 2014 was only the first of many awards and honors she has received as a pro.
Lisa Fernandez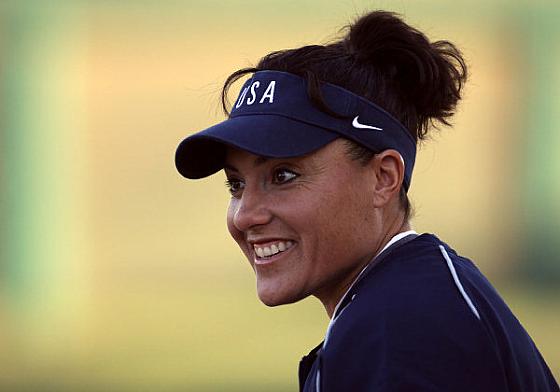 By the time softball player Lisa Fernandez started at UCLA, she already had nearly 20 high school softball national records under her belt. As a unique pitcher who could also hit, she set even more records during college, including the record for number of wins (93). Fernandez led the Bruins to four consecutive National titles games, two of which they won. The four-time All American ended her collegiate career with 11 no hitters, a career batting average of .382, seven new school records, and three Honda-Broderick Awards. Fernandez went on to win three Olympic medals for softball, plus a number of other awards.
Jennie Finch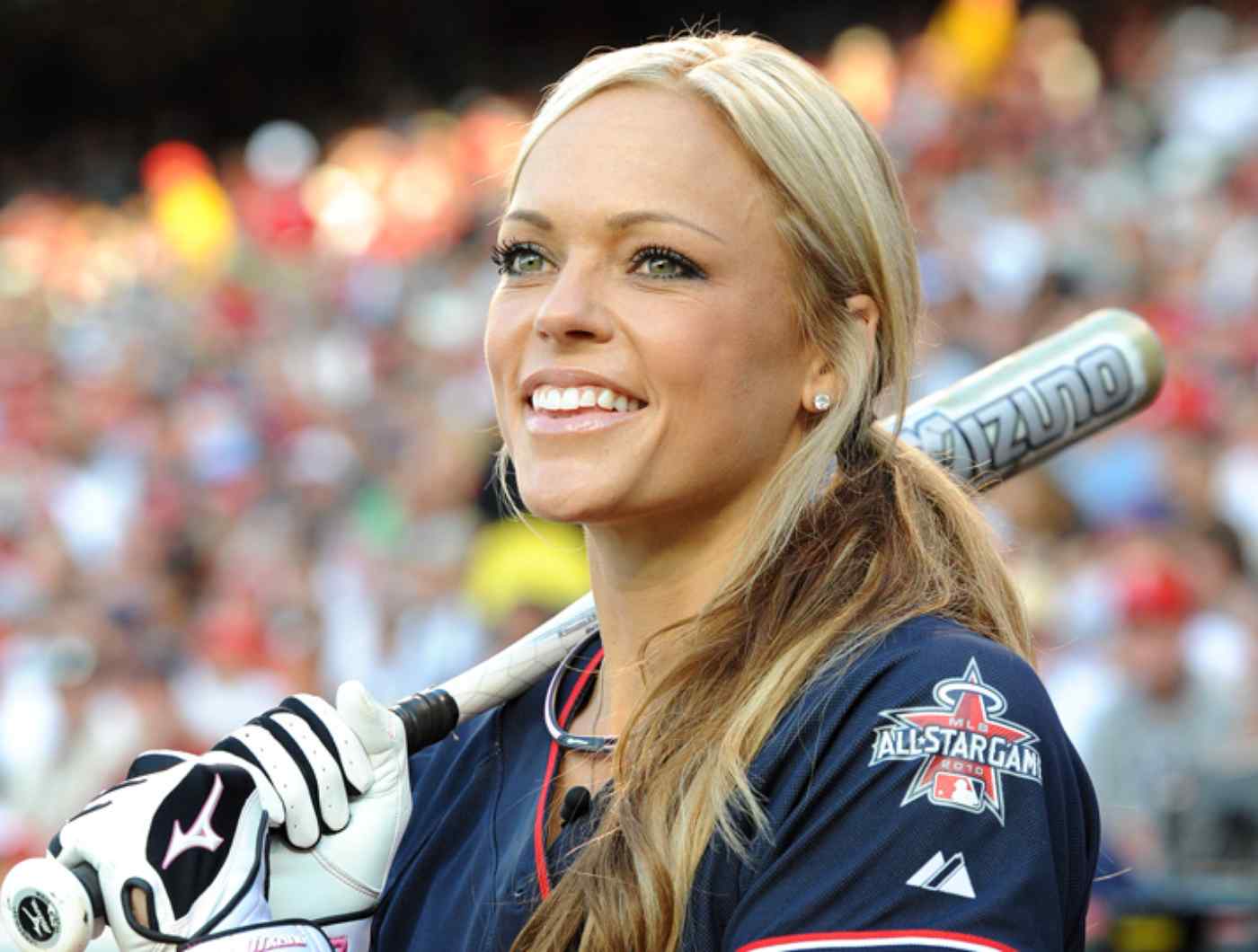 Even in retirement, Jennie Finch may be the most famous name associated with women's softball. As a student at Arizona, Finch led her team to an amazing 60-game winning streak and a national title in 2001. She was twice named Player of the Year, and ended her collegiate career with 119 wins and only 16 losses.
Missy Franklin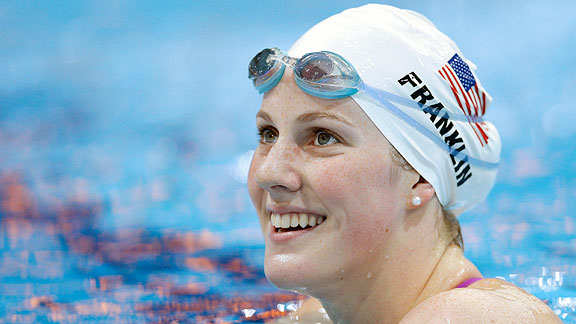 Missy Franklin may be best known as the successful Olympian she went on to become, but her career began as a swimmer at UC Berkeley. She was only a sophomore when she was named both NCAA Swimmer of the Year and the Pac-12 Swimmer of the Year. Over the course of her collegiate career, she also cleaned up in NCAA Division I Championships in events like the 200-yard Individual Medley, the 200-yard Freestyle, and the 200-yard Backstroke. She was awarded the ESPY award for Best College Female Athlete, and was only the second Cal swimmer in history to win the Honda Cup for the Top Female Collegiate Athlete.
Brittney Griner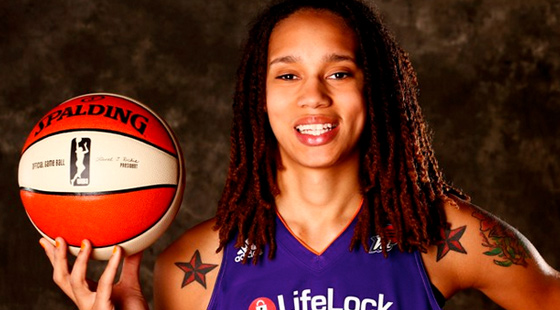 One of the best-known athletes in the history of Baylor University, basketball star Brittney Griner is also one of the most amazing female athletes to ever walk on a court. The 6-foot-8 wunderkind was an All-American three times, and was twice named the Naismith Player of the Year. She was only a junior when she led Baylor to a national title, and ended her collegiate career with an amazing 736 blocks — a record for both men and women. Upon graduation, Mark Cuban joked that he wanted Griner to play for his Dallas Mavericks, though she ultimately went pro in the WNBA.
Mia Hamm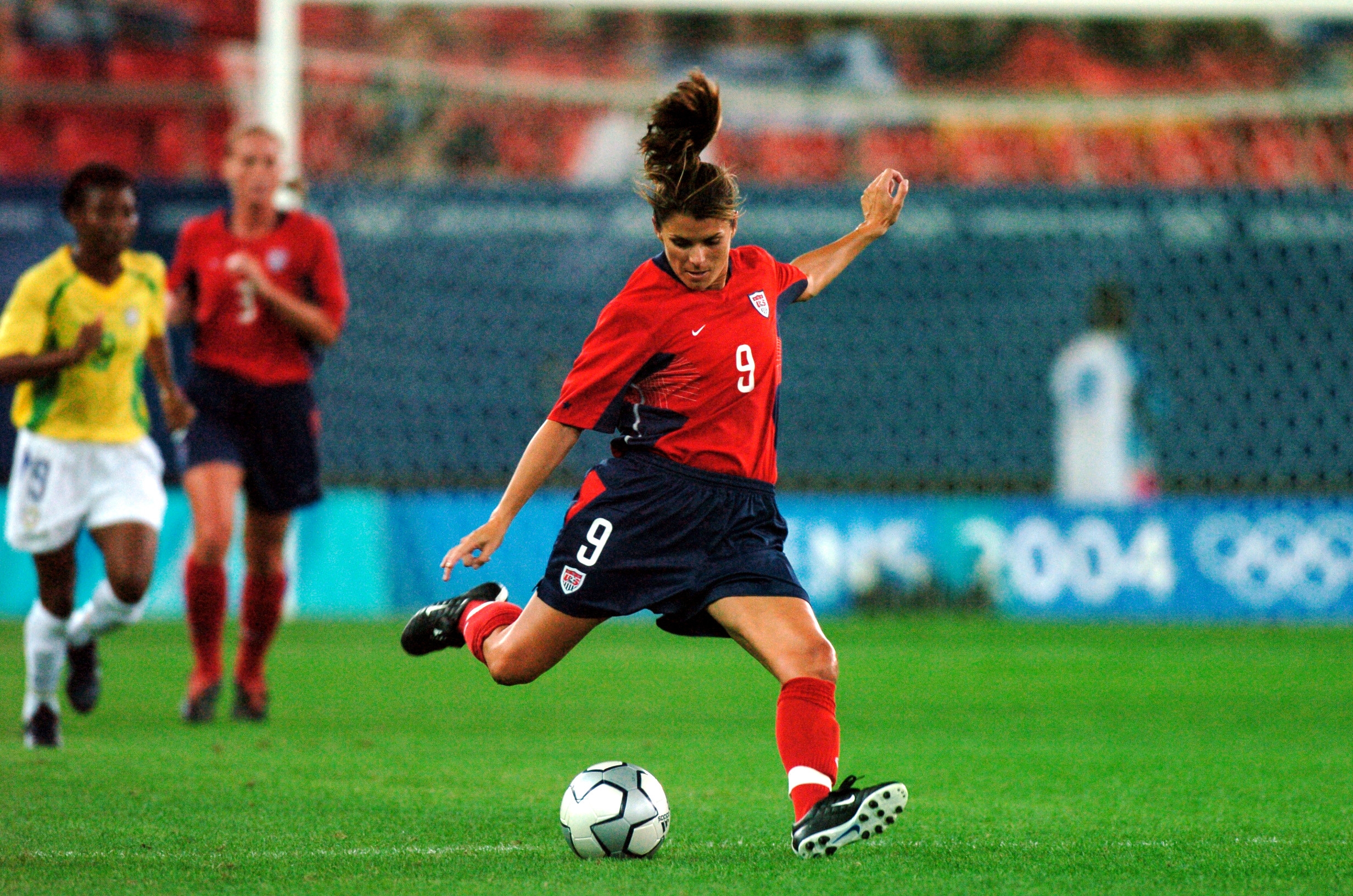 One of the most amazing athletes of all time, Mia Hamm spent four years as a Tar Heel at North Carolina, where she was a three-time All American and an ACC Player of the Year. She lost only one game during her collegiate career, and led her team to four national titles, the final games of which were all won by incredible margins (6-0, 9-1, 6-0, 5-0). Hamm went on to play 17 seasons with the U.S. Women's National Team (a team she technically joined at age 15). Her career culminated in two World Cup Championships, two FIFA World Player of the Year awards, 144 assists, and 158 goals. For FIFA's 100th anniversary list of the 125 greatest living soccer players, Hamm was one of only two women included.
Chamique Holdsclaw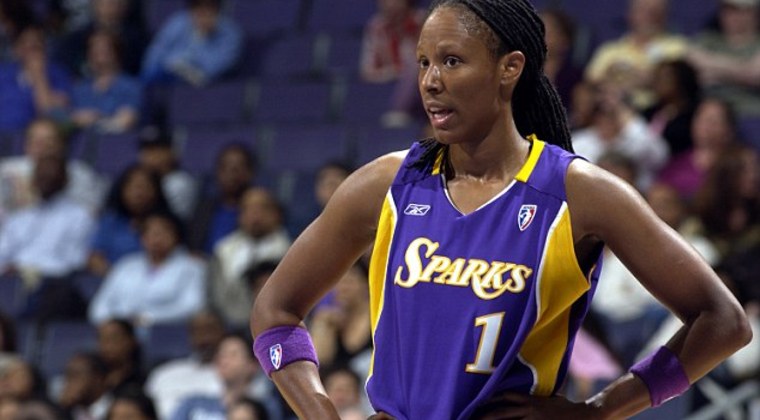 Not only was Chamique Holdsclaw named the 1998 Naismith Player of the Year, she was also given the incredible honor of being named the Naismith Women's Collegiate Player of the Century. As a basketball player at Tennessee, Holdsclaw averaged 20.4 points and 8.1 rebounds per game through the entirety of her career. She even led her team to three straight national titles, helping to contribute to Tennessee's reputation as one of the top women's basketball programs in the nation.
Marion Jones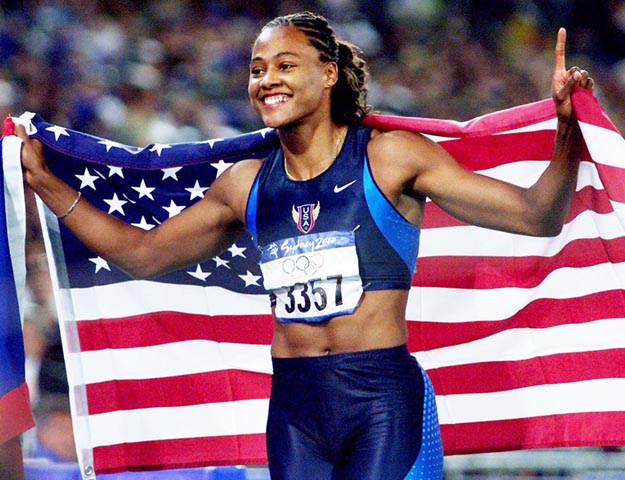 Drug scandals and lost Olympic medals aside, Marion Jones is perhaps most famous as a track star. She left high school as an All American in four sports, and entered college at North Carolina as one of the best high school sprinters in history. Perhaps surprisingly, Jones chose to begin college as a point guard on the North Carolina women's basketball team, where she helped to lead the Tar Heels to a record of 92-10 over the course of three seasons. During her senior year of college, Jones left the basketball team  to once again focus full-time on track.
Jackie Joyner-Kersee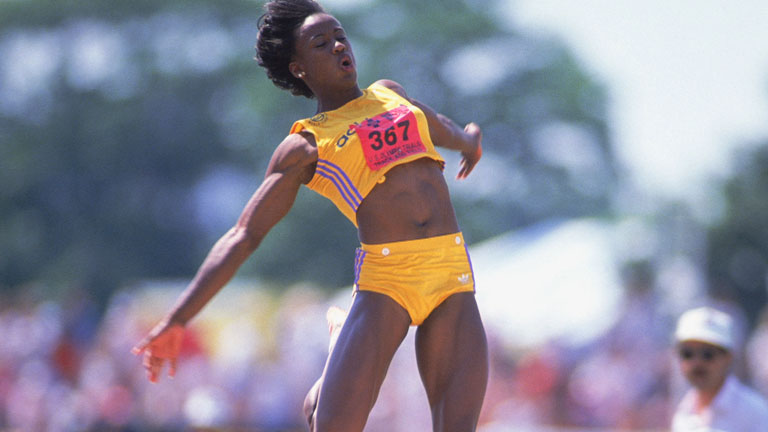 Jackie Joyner-Kersee is another amazing athlete to have excelled in both basketball and track. As a student at UCLA, Joyner-Kersee spent four years as the starting forward of the university's women's basketball team. She also participated in track, winning at both the 1984 and 1988 Olympic Games. In 2001, Joyner-Kersee was named the Top Woman Collegiate Athlete of the Past 25 Years by a vote of NCAA schools.
Sally Kipyego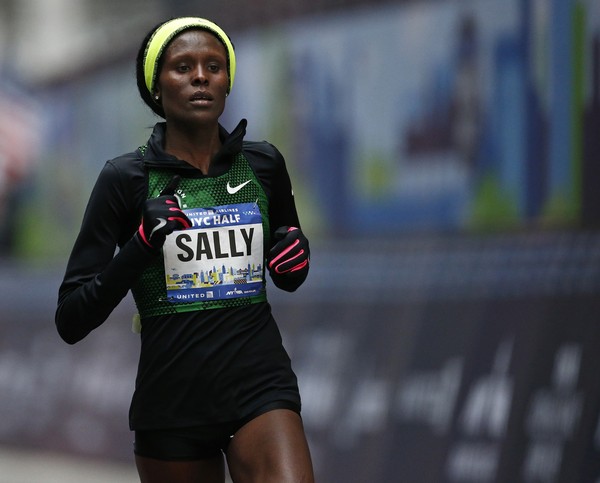 As a student at South Plains College in Levelland, Texas, Kenyan athlete Sally Kipyego won seven junior college national titles in cross-country and track. But it wasn't until she transferred to Texas Tech that she began a collegiate career that would make her one of the most famous distance runners in history. From 2006 to 2008, Kipyego won three national cross country titles, and six more titles in various indoor and outdoor distance events. After college, she competed in the 10,000 meters event at the Olympic Games in London, where she won a silver medal.
Hilary Knight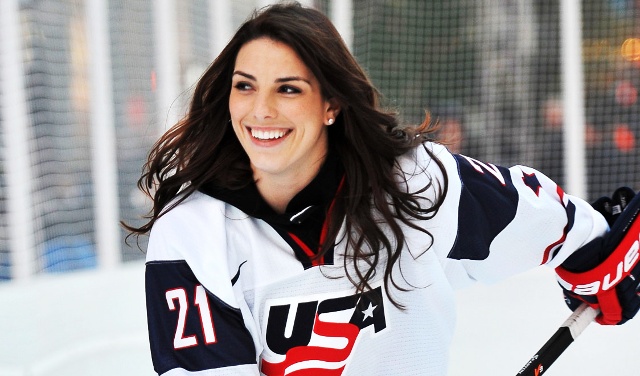 For those who follow hockey, Hilary Knight is a household name. She joined Team USA at age 17, then spent four years playing on University of Wisconsin's women's hockey team. After graduation, Knight returned once more to Team USA, and has since come home with two silver Olympic medals, among many others.
Courtney Kupets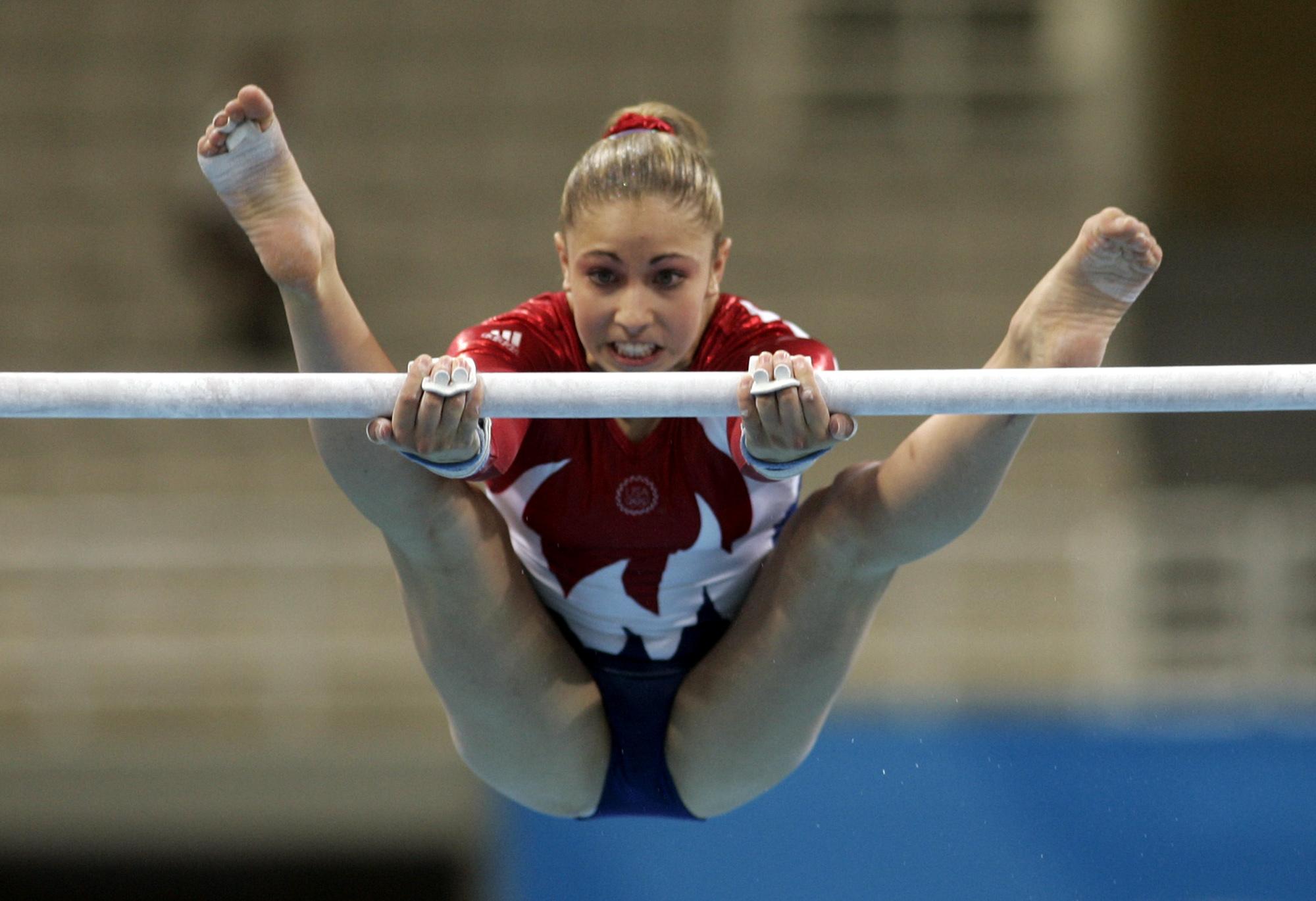 There is a reason Courtney Kupets is called the "Muhammed Ali of college gymnastics": she is the most decorated college gymnast of all time. Having won the individual bronze medal in uneven bars at the 2004 Olympics, Kupets was already pretty accomplished when she entered college at Georgia. Over the next four years, she became a dominant all-around gymnast, winning four national titles and a record nine NCAA Championships. She also led Georgia to four straight years of national team titles.
Lisa Leslie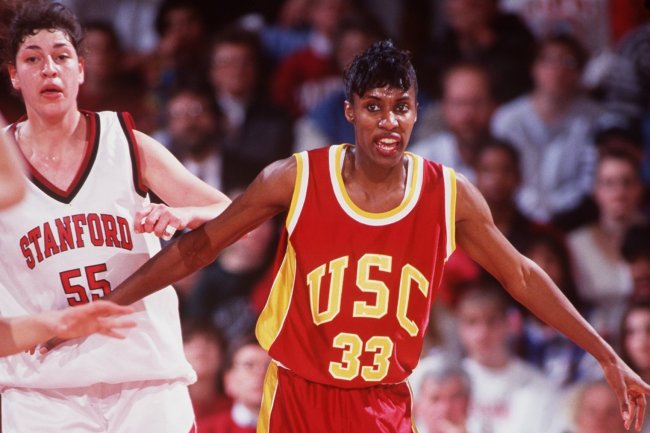 As an eight-time WNBA All Star, two-time WNBA champion, and three-time WNBA MVP, Lisa Leslie remains one of the most famous faces of women's basketball. Not only was she the first woman to score 3,000 points in her professional career, she later became the first woman to score 4,000 points (though she would eventually finish her career with 6,623 points). Leslie's success began in college at University of Southern California, where she continues to hold the record for blocks in a single season (95).
Ann Meyers-Drysdale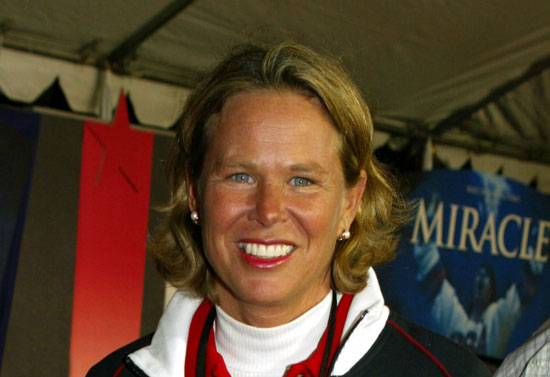 The career of Ann Meyers Drysdale is a series of impressive firsts. After being the first high school player to make a U.S. National Team, she was the first woman to receive a full athletic scholarship from UCLA, where she played for four years on the school's women's basketball team. Her success as a Bruin was so awesome that she became the first woman to sign an NBA contract (though she never made the roster), and was one of the founding players of the short-lived Women's Basketball League. Today, Drysdale is the Vice President for the WNBA's Phoenix Mercury and the NBA's Phoenix Suns.
Cheryl Miller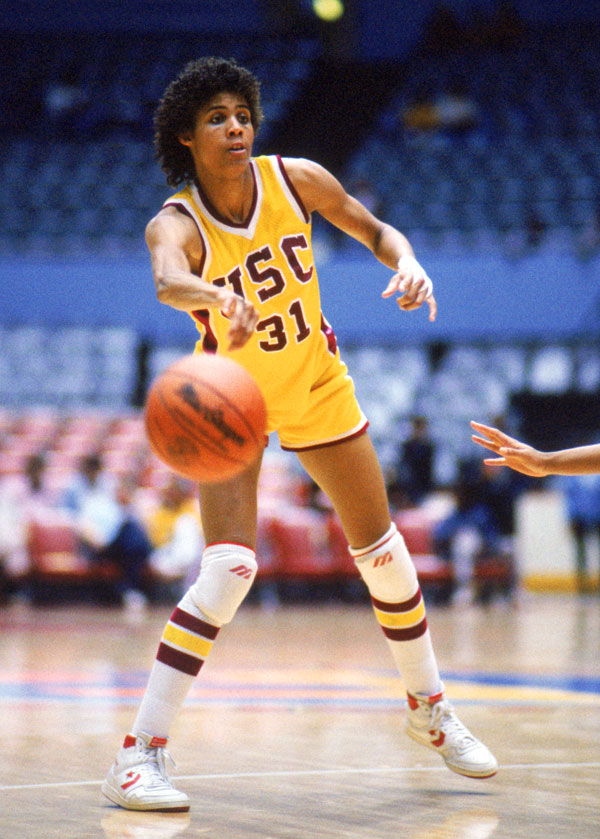 Even as a high school student, Cheryl Miller was already well known for averaging an incredible 105 points per game. She was then recruited by the top-ranked USC, where she spent four years leading the women's basketball team to win after win, and two national titles. Miller was also named as the Naismith Player of the Year three times, an amazing accomplishment for a female college athlete.
Cat Osterman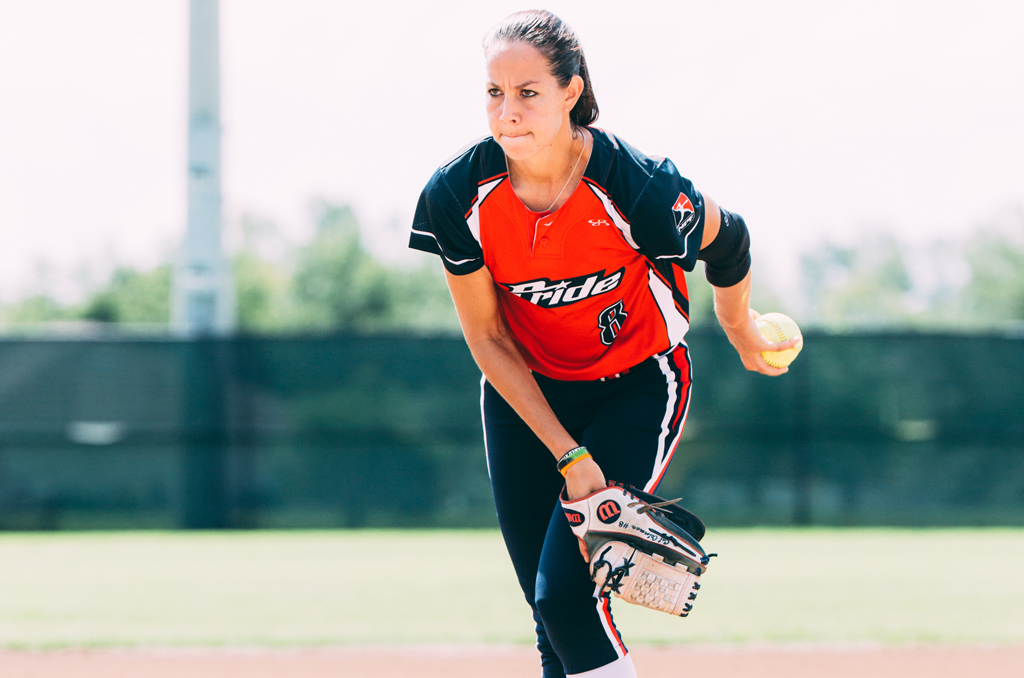 Softball player Cat Osterman was a star well before she played for University of Texas. As a high school pitcher, Osterman managed to finish her senior year with an incredible 0.00 ERA. She graduated after four years at Texas with a long list of accomplishments, including a .50 ERA, and 2,265 strikeouts over 1,105.2 innings. Of her 121 complete games, 20 were no hitters, seven were perfect games, and 85 were shutouts.
Candace Parker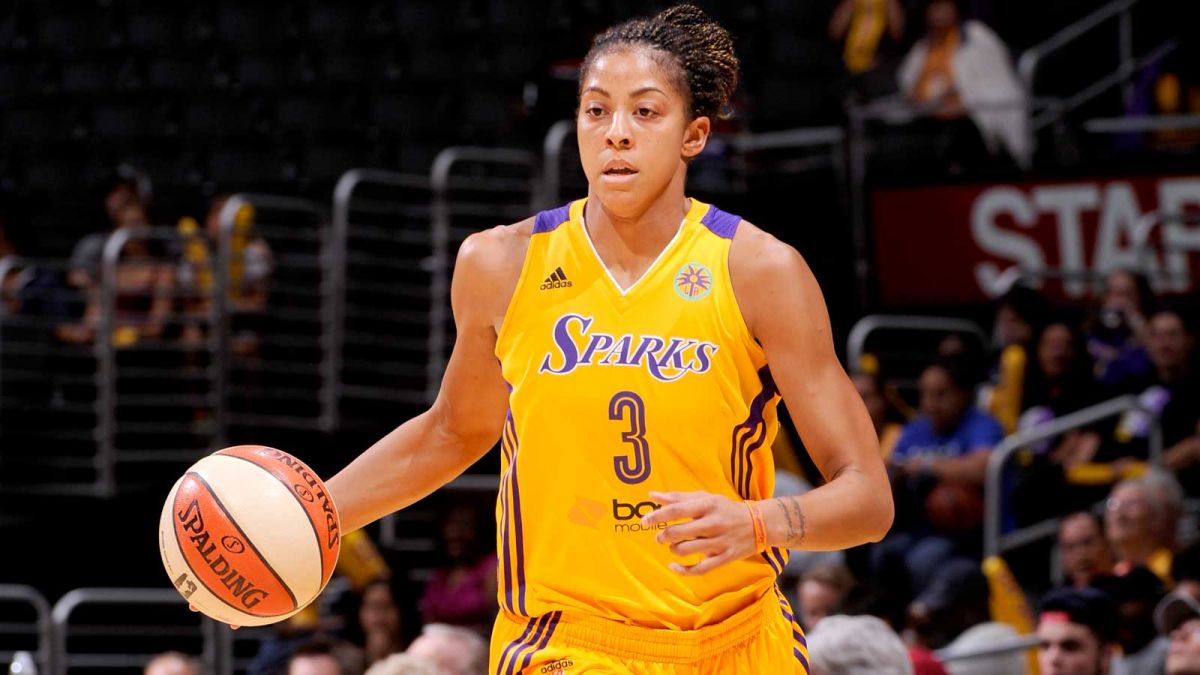 High school basketball star Candace Parker didn't exactly begin her college career at Tennessee with a bang — she missed her entire first season due to knee surgery. But Parker came back with a vengeance, leading her team to two straight national titles. Though she left Tennessee before her senior year to join the WNBA, Parker completed her collegiate career as a three-time All American and a Naismith Player of the Year. Fun fact: Not only was Parker the first woman to slam dunk during an NCAA game, she was the first woman to dunk twice in the same game.
Hope Solo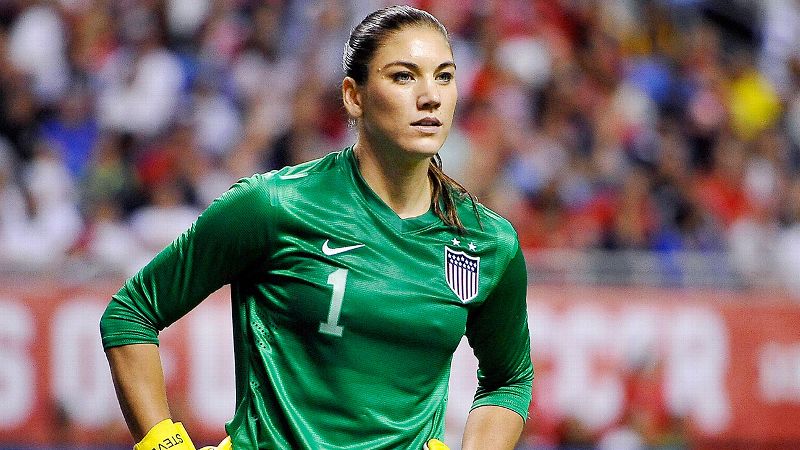 Though she is considered one of the best female goalkeepers in the world, Hope Solo was actually a striker before stepping into the net for the first time as a student at University of Washington. As only a sophomore, Solo was the first Washington player, and the first female goalkeeper, to be awarded the Pac 10 Player of the Year award. That same year marked the first of three straight years she would be named an All-American athlete. Solo completed her collegiate career as the most successful goalkeeper in Pac 10 history. She is also Washington's all-time leader in shutouts (18), saves (325), and goals against average (1.02). She was a four-time All Pac 10 selection, and in her senior year became the only goalkeeper ever nominated for the Hermann Trophy.
Dawn Staley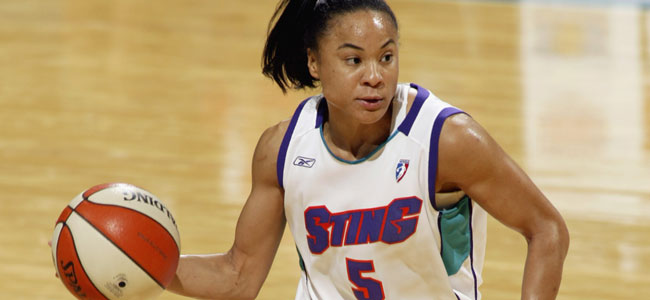 As a student and basketball player at University of Virginia, Dawn Staley was a force to be reckoned with. Having said that, most of her success has come after her collegiate career, beginning with the fact that she is a Hall of Fame WNBA player and a three-time Olympic gold medalist. Today, Staley is best known as one of the most accomplished women's basketball coaches in the nation. She led Temple University's women's team to six NCAA tournament appearances in eight years, and the South Carolina Lady Gamecocks to an SEC win.
Diana Taurasi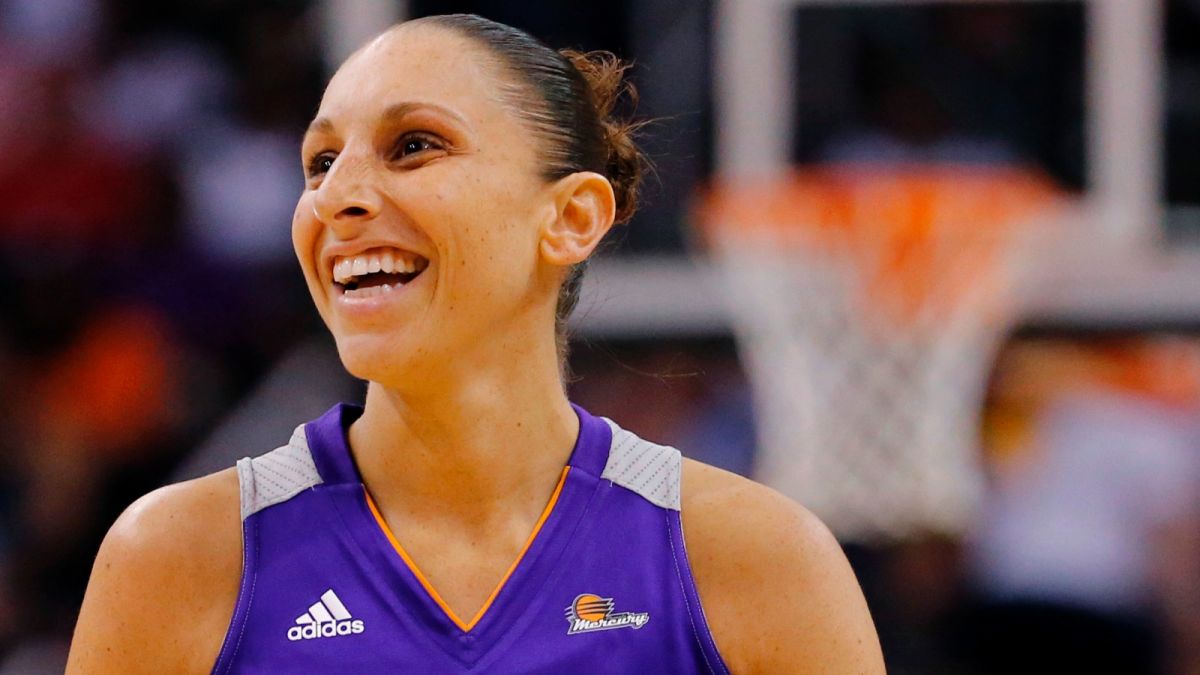 While a student player at University of Connecticut, Diana Taurasi was so good that her team's motto became "We got Diana and they don't." Indeed, the two-time Naismith Player of the Year led her team to three consecutive national championships. Over the course of 23 NCAA Tournament Games, she averaged an amazing 18.7 points, 5.1 rebounds, and 4.6 assists. Taurasi finished her collegiate career as a two-time winner of the Final Four Most Outstanding Player award.
Natalie Williams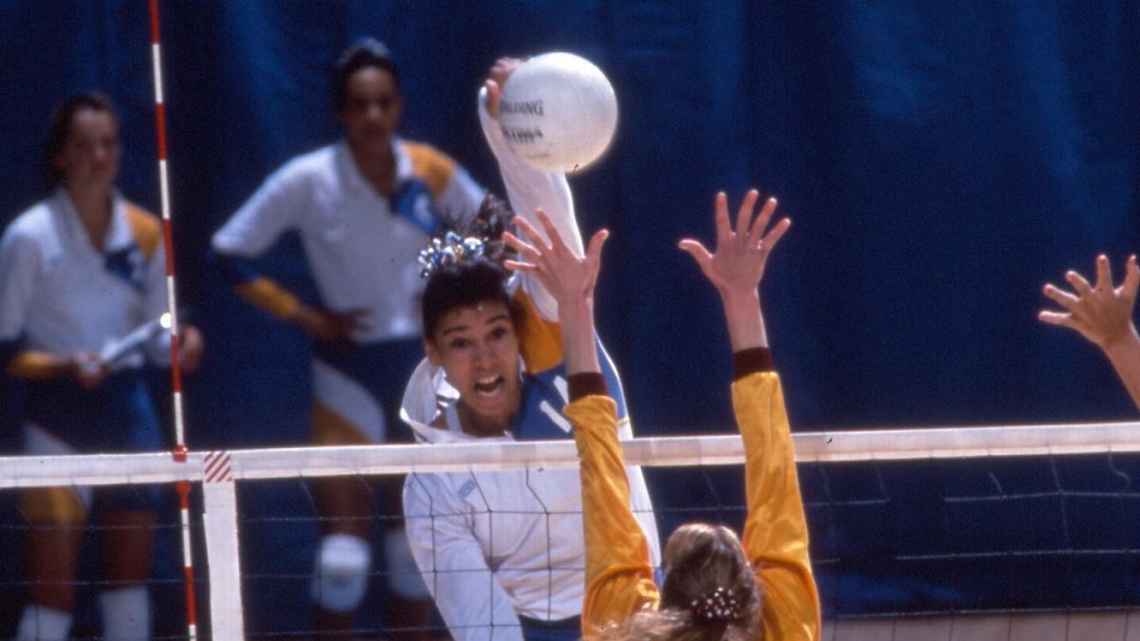 UCLA is a powerhouse when it comes to sports, yet Natalie Williams somehow managed to let the coaches at the Division I school allow her to play two sports: volleyball and basketball. Amazingly, Williams excelled at both. As a right-side hitter on the women's volleyball team, Williams was a four-time All American athlete, National Player of the Year twice, and part of the team that won two NCAA national titles. She was given the title of All-American athlete two more times for basketball, and the Pac 10 even named her Female Athlete of the Decade.
Lynette Woodard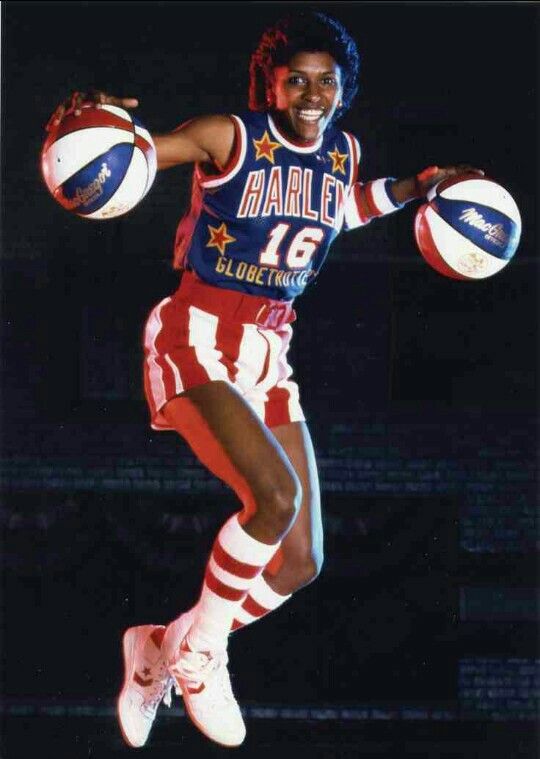 Despite playing basketball at University of Kansas at the same time as such legends as Wilt Chamberlain and Danny Manning, it is Lynette Woodard who holds the all-time records for most rebounds (1,716) and points scored (2,649 — the most of any female college basketball player). Woodard went on to become a two-time Olympian, and was even captain of the gold medal-winning 1984 team. Besides her amazing college career, Woodard is perhaps most famous as the first female member of the Harlem Globetrotters.